Inclusivity at heart of nation's new growth
Côte d'Ivoire's march towards a halcyon period is being driven by policies that aim to share the fruits of success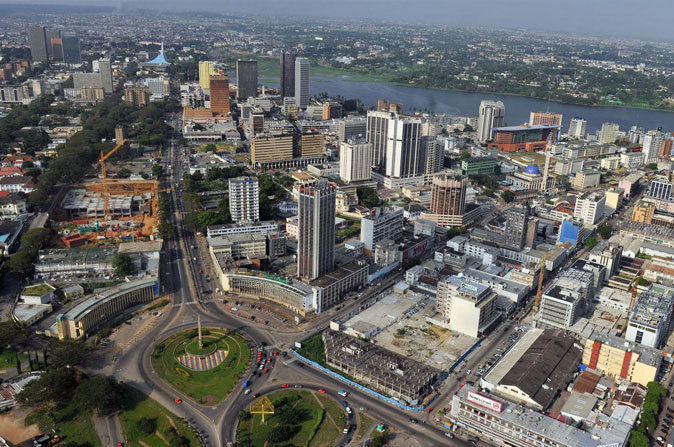 Africa has long been defined by high infant mortality, lack of infrastructure and low productivity. But a handful of nations, including Côte d'Ivoire, are making headway to develop out of the doldrums.
In Côte d'Ivoire, President Alassane Ouattara's ambitious plan to spur the country into emerging market status by 2020 is bearing fruit. Besides acheiving the sustained high-octane economic output Côte d'Ivoire has posted for the past four years, Ouattara's vision has also attracted billions of dollars in prequisite foreign investment commitments needed to establish industrial and transport infrastructure, which will greatly improvement the country's ability to enable the freer movement of people and goods. And, while infant mortality is still high, the rate nonetheless continues to fall, World Bank data shows, from 77 deaths per 1,000 live births in 2010, to 67 in 2015.
"The Ivorian economy should maintain a growth rate of around 8% in the coming years," Pierre Laporte, World Bank Country Director for Côte d'Ivoire, projects. He adds, however, that "one of the greatest challenges going forward will be to better distribute the benefits of this growth."
Growth and consumption are strong in Côte d'Ivoire thanks to its young and rapidly expanding population, but maintaining this economic vigor will require empowering youth by ensuring they have adequate access to education and are able to benefit from financial inclusivity.
"Around two-thirds of our population are aged under 35 years, giving us extraordinary growth potential," says Thierry Tanoh, the Ivorian Minister of Economic and Financial Affairs and Delegate Secretary General for the President. "In parrallel with investment-boosting policies, we are developing social systems, such as education and healthcare. School is now compulsory for all Ivorians of 16 years of age," Tanoh announces.
Political stability is inseperable from of the Ivorian boom. International observers now agree that following a smooth election in 2015, when President Ouattara won his second term, that political risk has greatly decreased in Côte d'Ivoire.
"President Ouattara has created a stable political environment based on strong institutions and an efficient legal system," Tanoh says. "This is important as it gives comfort to national and international investors," he observes.
Cote d'Ivoire societial and economic improvements have, indeed, already proven successful in alluring funds from China and beyond. "Our policies send concrete signals that our measures are working," says Tanoh. "After this news is received by international investors, we are easily able to distinguish ourselves in the backdrop of Africa," he concludes.