Good governance rewarded
Recognized as a model of democracy in Africa, Cape Verde builds on international credibility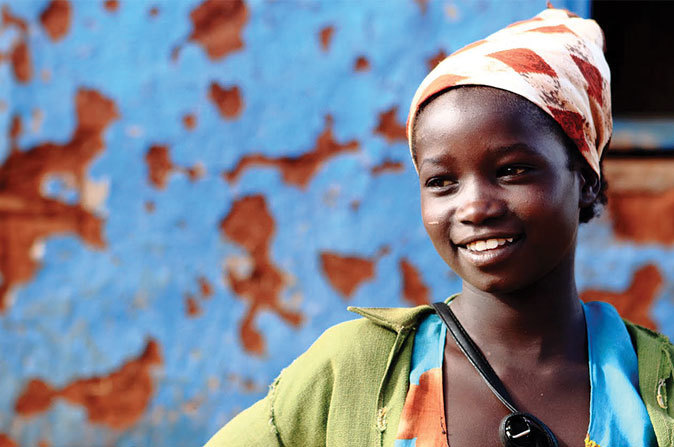 Investment in education allows more than 60,000 students every year to attend secondary school classes.
Cape Verde ranks third on the Ibrahim index of African governance, coming in just behind Mauritius and Botswana, and the country's economy has been growing at an average rate of over 5% since 2000. It also ranks fourth best in Africa in terms of Information and Communication Technologies and in 2008 was removed from the Least Developed Countries list to become a Middle Income Country. The question now on every- body's lips is: How did a small island in the middle of the Atlantic, without natural resources, become a regional model for development?
The answer is good governance. Cape Verde gained its independence in 1975 and after 15 years of single-party rule it became clear to the country's leaders that its future prosperity would rely on its people. Only by investing in education and healthcare, by fighting poverty and strengthening democracy could a country with barely half a million inhabitants and reliant on imports for practically all its needs take its place among modern nations.
In ten years, Cape Verde has almost doubled the number of secondary school teachers. Life expectancy has risen from 48 years in the 60s to a current high of 71 years, and the African Development Bank now defines Cape Verde as a "regional model of good governance, political rights and civil liberties". The economic development owes mainly to tourism, a sector which now accounts for almost 25% of GDP and for 65% of service sector revenues.
However, not all is rosy for this little country. Foreign investment has plummeted since the outbreak of the financial crisis in 2008, and the volume of international aid received has declined steadily since 1999, putting the continuity of social policies at risk. Unemployment now stands at 16.8% and 26% of the population still lives in poverty.
Wagering on its strategic position between Europe and South America, and with a keen eye on the United States, the archipelago aims to become a gateway to Western Africa. The country's international stability and governance ratings should also help to convince investors that Cape Verde is an attractive place to do business. As Finance Minister Cristina Duarte says, "At the end of the day, institutions do matter".