Can Dublin become the EU's next finance hub?
Brexit creates serious uncertainities for financial players in London wishing to ensure access to the single market. Dublin is already getting major attention from those considering relocation.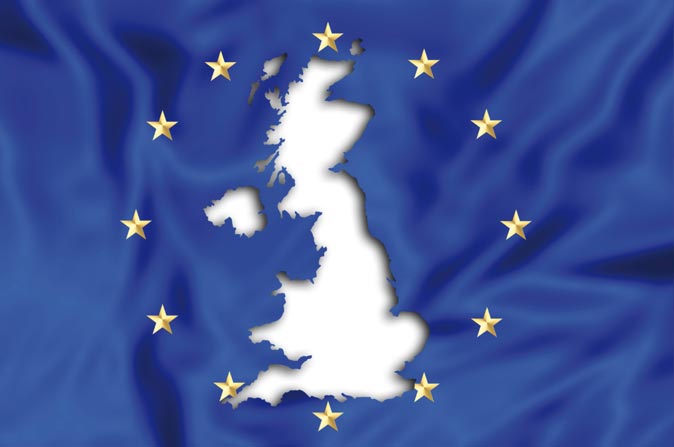 The success of Britain's 'Leave' campaign has spurred a race among the EU's most influential cities to take the reigns from London as the bloc's de facto financial capital. Alongside Paris, Frankfurt and Amsterdam, Dublin is a top-contender for such a role, due to the city's English-speaking faculties, strong academic reputation, affordable cost of living and competitive taxation scheme. Irish business leaders are now readying themselves for yet another wave of large-scale investment, this time mostly from high finance.
Brexit's most-affected industry will be banking. As these institutions stare down mounting political uncertainty, the underlining question will be how to ensure their seamless access to the EU's integrated financial markets, as well as the confidence that the regulatory oversight of the European Central Bank provides their global operations.
Ireland's proximity to London in geography, language and culture are all savory enough reasons to pick its capital as a new financial center, and this Irish charm seems to already be working its magic.
Irish officials have reported that as of late August 2016, they have received inquiries from over 100 London-based financial groups that are considering opening up an office in Dublin. "We have seen a significant increase in the amount of inquiries in all of our offices across the globe," says Martin Shanahan, CEO of IDA, Ireland's foreign investment agency. "Much of these inquiries have been from North American companies who have invested in the UK, but now believe they may need an alternative location within the EU."
We have seen a significant increase in the amount of inquiries at all of our offices. Martin Shanahan – CEO of IDA Ireland
While acknowledging the severity of Brexit, Ireland is remaining proactive to understand its opportunities. "Brexit is not what we wished or hoped for," says Shanahan. "Nobody can say what level of access the UK will have, but we suppose by gauging the political commentary coming from the UK since the referendum that they will probably take a very hard line in relation to what they're willing to compromise in order to gain access to the EU's single market. This uncertainty I think has put Ireland on everybody's list as a possibility."
Ireland has been proactive in wooing companies to its shores, namely through its 12.5% corporate tax scheme, as well as the option for companies to become a "contracting entity," whereby they assume a legal foothold in the country that would allow easy expansion into the EU market.
"We have a five-year strategy, which targets 80,000 new jobs and 900 investments over that period," says Shanahan. "We also have targets for R&D expenditure amongst our client companies," he adds. "This has been well received by financial groups, as well as tech firms, who are beginning to consider relocation as well because Brexit poses questions on privacy rules, such as where you can hold and process your data."
The world can expect companies to make their decisions whether and where to relocate sooner than later. "What's clear from our discussions with our clients and prospective investors is that the political timetable and the commercial timetable are incompatible. Companies won't wait the outcome of these negotiations; they need certainty now."