Construction / Switzerland
Could green cement be the future of construction?
Concrete has been used for over 2,000 years, but what will the concrete of the future look like?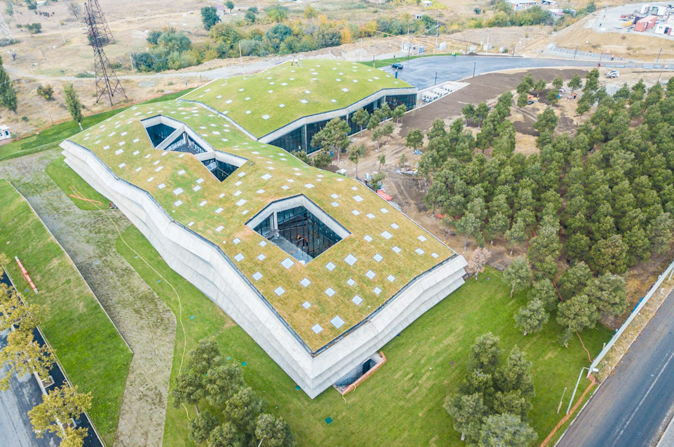 Meama Coffee Factory in Georgia ©Meama Coffee Factory
Industrial concrete production has become almost synonymous with air pollution. But this is coming to an end, as the largest players in the construction world embrace powerful new methods of production. Enter "green concrete"—more simply put, carbon-neutral concrete manufacturing—the logical result of vastly improved technology used in production. Through a holistic approach to reducing emissions during operations, every effort to minimize corollary pollution is made.
Take ECOPact, a range of green concrete that generates between 30 percent and 100 percent less air contamination compared to regular concrete production. Available since July 2020, such products allow clients to choose the degree to which they want to offset their carbon footprint. In the case of ECOPact, recycled aggregates can also be mixed in, with up to a fifth of the final product being formed from reused materials.
But Green construction is also about incorporating new technology into existing buildings. Solar panels have been added to structures for quite some time, but firms like Firestone Building Products, a leader in sustainable flat roofing solutions, are improving the technology. Utilized on a grand scale by world class universities and progressive corporations like Apple, IKEA, and Tesla, these functional-but-aesthetically pleasing roof solutions are becoming iconic elements of contemporary architecture.