China-Maldives friendship to bridge opportunity gaps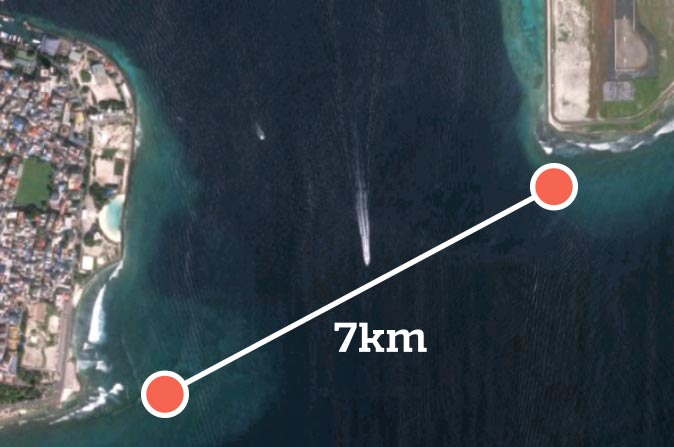 Malé-Hulhumalé distance

Poor inter-island transport has long stunted the Maldives' socio-economic growth. With transport limited to weather dependent ferries, China has indicated that it will finance a six-lane bridge connecting Malé to the airport island Hulhulé, and by extension Hulhumalé.
Named the "China-Maldives Friendship Bridge" and estimated at $100-150 million, the project will transfer high levels of political and industrial activity from Malé to other islands. Poor transport logistics are a daily inconvenience for both residents and holidaymakers.
As the main financier of Hulhulé airport's $845 million upgrade, China has an interest in redefining Malé atoll as an efficient, navigable investment space. A direct link between the airport and Malé aids this by improving access to markets and services.
The six-lane bridge will also connect the government's "Youth City" project with the capital. Over 5,000 new homes have already been built with Chinese support, but attracting residents off bustling Malé is difficult. Redefining Hulhumalé as a driveable extension of Malé could turn the tables in its favor.
The China-Maldives Friendship Bridge has the power to unlock Malé's economy, and position China as a leading investor in Maldives' transport and trade for years to come.