"Our ambition is to reach the 2-million-tourist landmark by 2020-2022"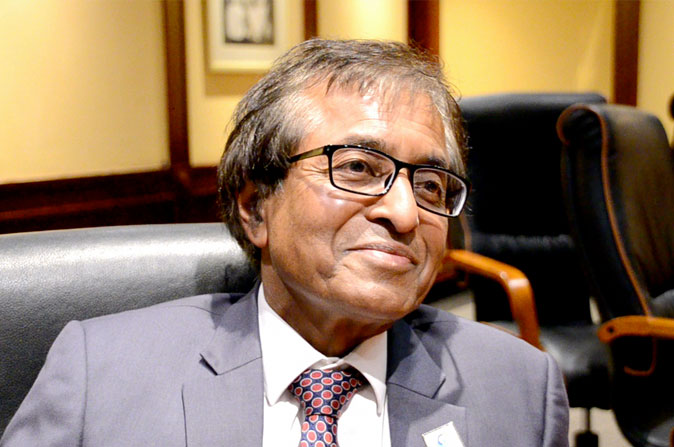 Anil Gayan, Minister of Tourism
Tourism growth to Mauritius is apace to reach 2 million annual visitors within the next four years, next the projection hinges on the nation's ability to make the Indian Ocean island appealing as a year-round destination. Anil Gayan, Minister of Tourism, explains the nation's tourism promotion strategy and which markets he is currently eyeing to boost tourism to new heights.
Can you share an overview of recent tourism growth in Mauritius?
In 2017, we had 1.3 million tourists; in 2018, we are expecting a 7% growth, for a total of 1.4 million visitors, a growth rate that we forecast to continue for the next five years. In total, we expect an additional 100,000 tourists by the end of 2018, and our ambition is to reach the 2-million-tourist landmark by 2020-2022.
How can Mauritius reach this 2-million mark?
We are working on a strategy to handle our low season, which runs from May to September. During low season our arrivals are about 50% less than what they are during peak season, and yet Mauritius is an all-year-round destination. Overall, we are expecting to increase our visitors by 50,000 more arrivals during the low season.
Where is Mauritius looking to promote to achieve 2 million arrivals?
We have to intensify our promotional efforts in our traditional markets, such as Europe, and in parallel invest a lot in new emerging markets. Within three years, we are expecting a 10% growth from our emerging markets, and we are planning to penetrate new markets, such as Scandinavia, the Middle East, Eastern Europe, Korea and Japan.
What tourism source markets are beginning to emerge as significant for Mauritius?
We had an increase of 10,000 visitors from both India and China, the latter of which is one of our priority markets for development. In parallel to that, we are expecting an increase from South Africa, France, Russia, Italy, Australia and Switzerland.